Attached are a parts schematic & some photos showing 3 burnt wires, and I'm hoping someone might be able to tell me what may have caused it.  One of my tubes, the 6A8 (1st Det – Osc.) has a connection on the top of the tube (don't know the proper name), but anyway, that nub? Is loose.  I can move it back & forth, but the inside connection is intact.  Could that tube have caused a short and fried the wires? Thanks for any help.
Mike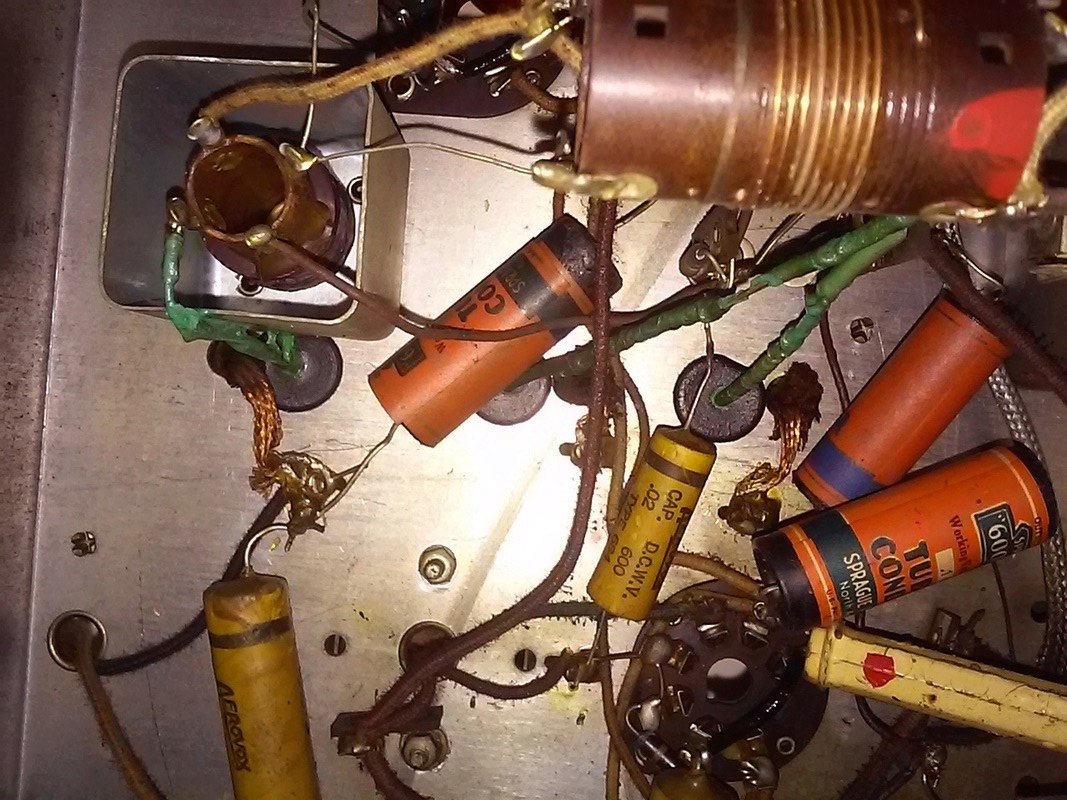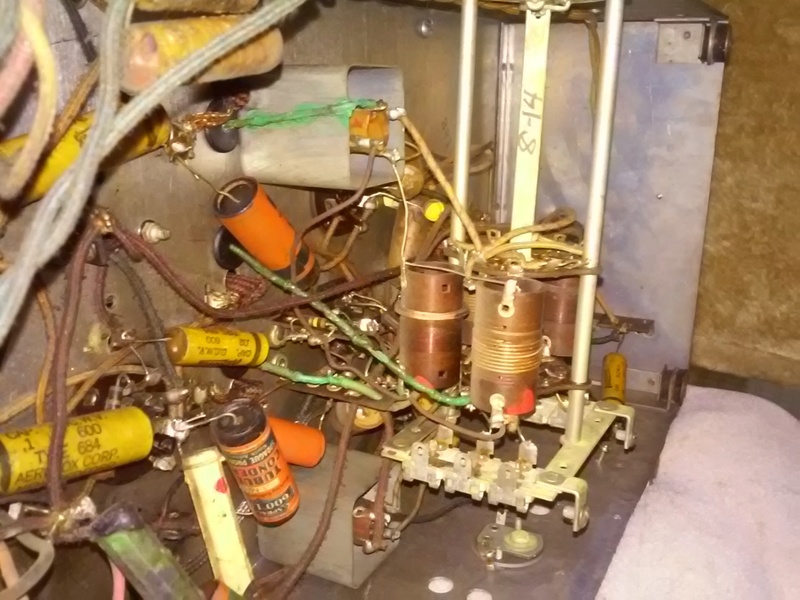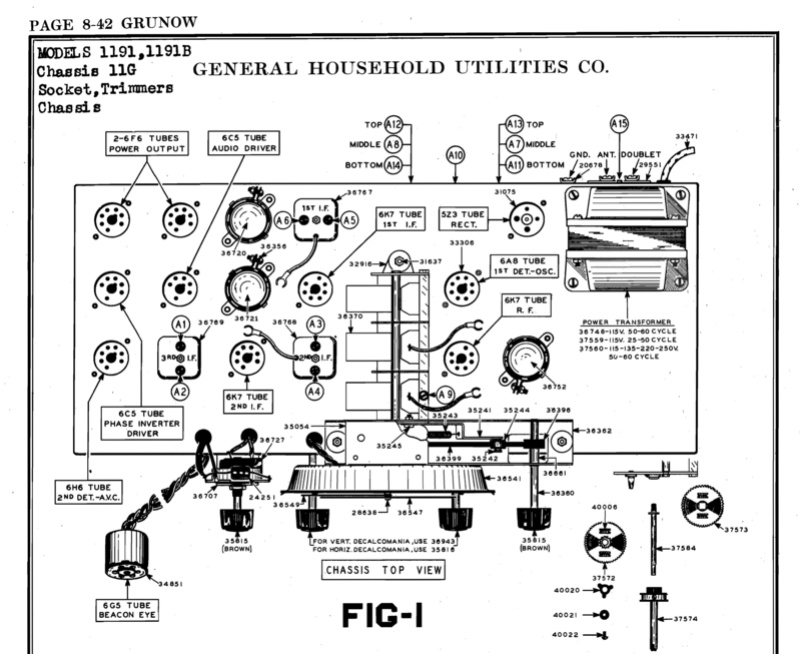 herromc

New Member





Number of posts

: 14


Registration date :

2017-06-10



Hi Mike and welcome to TRF! A tube could have caused a short but since your still running the radio on its original capacitors, one of those could have shorted also causing the melted wires. My suggestion would be for you to replace the capacitors (both paper and filter) and replace the melted wires then see what you   have.

Tony V

Moderator





Number of posts

: 764


Age

: 52


Registration date :

2008-09-13



I just redid one of those as my first radio repair. My grand daughter has it now and is having a ball playing her little contraption through it. That loose cap on the 6A8 is the grid cap. I have a loose cap like that on mine. As long as the wire that goes from the cap to the inside of the tube is still intact, the tube will work okay. I would not worry about it, just be real careful if you have to disconnect the grid cap. You really should replace all those old paper coupling capacitors before you try to troubleshoot the radio.

Paulieb880G

Member





Number of posts

: 35


Registration date :

2017-02-22



Those wires appear to have deteriorated rubber insulation. Someone tried to repair the rubber insulation with tape. The rubber insulation can still be seen on 2 of the wires in the second image. All 3 of those wires connect to the tuning cap.

mr_ed01

Member





Number of posts

: 130


Age

: 77


Registration date :

2012-03-16



---
Permissions in this forum:
You
cannot
reply to topics in this forum