It is rather slow on the old forum today, so I figured this was a good day for some silliness.  How about a picture of Percy, our bacon-stealing guard cat.  This 18 pound male tabby has a fetish for bacon.  He will crawl on his belly thru hellfire for bacon.  Bacon bits, raw bacon, cooked bacon, but usually MY bacon.  He smells bacon cooking, hides behind a chair and watches until the frau puts my plate on the table.  Then he sneaks around, allegedly unnoticed and jumps up on a chair.  Then he sneaks up on the counter, then pounces on the table.  He steals a piece of my bacon, runs like he has turpentine under his tail, then hides behind the couch and eats the bacon.  He never makes a mess.  This cat is the most prolific purrer you ever saw.  He sounds like a chain saw idling.  He is precocious, and thinks everyone has a duty to pet him.  The only critter, dead or alive that Percy is afraid of is Sweet Pea, our 6 pound female tabby.  She can kick his butt.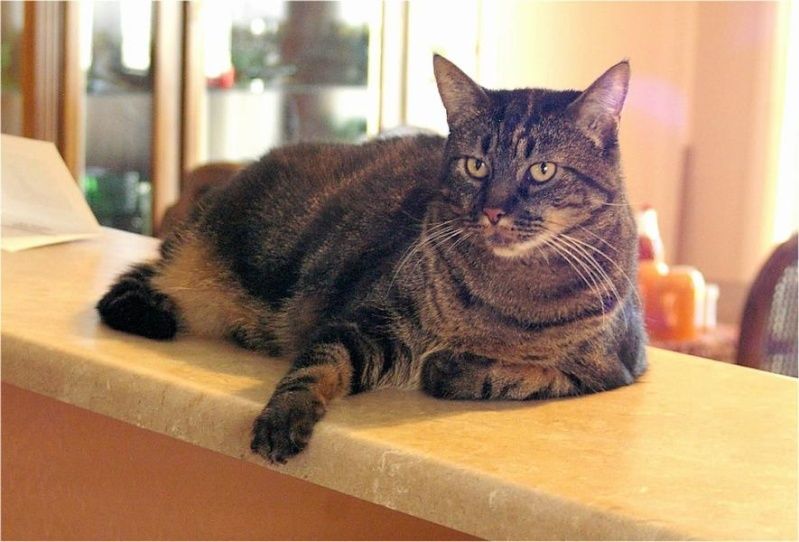 Percy after the "kill."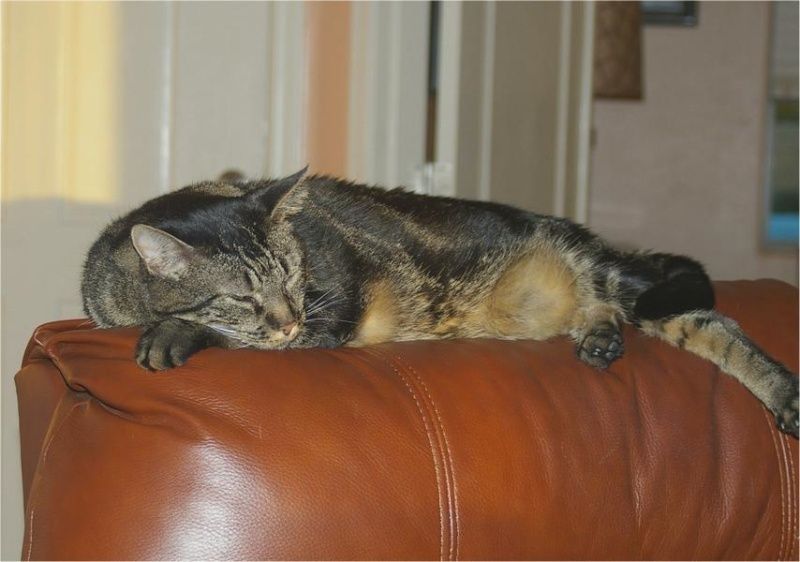 "Hmmm. Do I smell bacon?"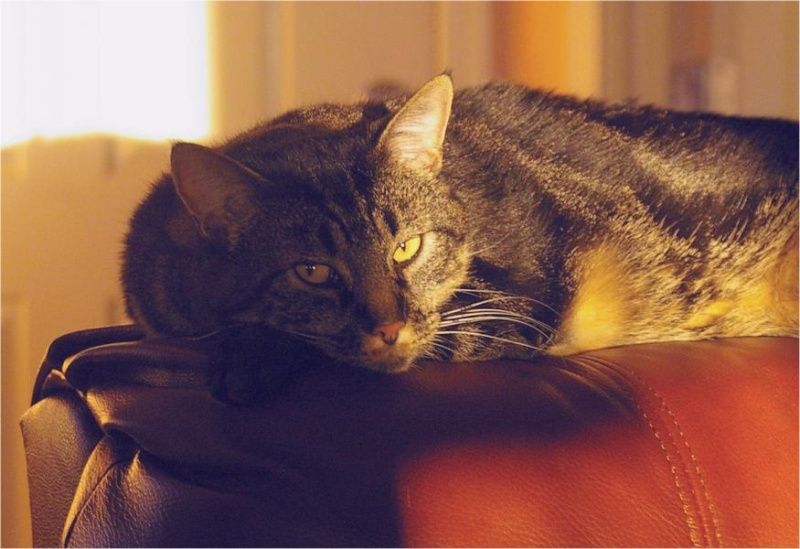 WC

Wildcat445

Member





Number of posts

: 4893


Registration date :

2011-09-19



Growing up, we had a cat that would make you bleed if you didn't share a piece of your fried chicken with her.

Motorola man

Member





Number of posts

: 370


Age

: 45


Registration date :

2010-02-06



WC, at 18lbs, I'm guessing that Percy has found more than his fair share of bacon.
Jerry

jerryhawthorne

Member





Number of posts

: 708


Age

: 76


Registration date :

2012-10-12



Cats are great and loyal pets, if you know what can be expected from them!

75X11

Member





Number of posts

: 4453


Age

: 64


Registration date :

2013-03-10



When Percy adopted us, he would fit in the palm of my hand.  Somebody tossed him out of a Suburban in front of my garage.  He got his size early, some of it, no doubt due to his stealing bacon.  He eats Blue Buffalo weight control kitty chow, but he is just a big boy.  He will be six around Thanksgiving time.

I was having an adjustment issue with my camera and I was fooling around with it when Percy started acting like Percy.  I took those pictures after he had stolen his morning bacon.  When the wife feeds the critters, Percy gets bacon bits.  She makes extra bacon and puts it on the edge of the plate so Percy does not drag eggs and potatoes all over the house.  He steals his bacon and runs off to eat it.  Same routine most every time.  Thanks for putting up with this PITA cat.  He occasionally sneaks thru the patio door.  He waits for Bentley to come out and pounce on him.  This is becoming quite the routine.  Bentley gets to be a hero, Percy gets some fresh air, and I get to exercise my vocabulary.  Critters are amazing.  They are fun to watch.  They are lots smarter than people give them credit for.  Ours have us trained.

WC



Wildcat445

Member





Number of posts

: 4893


Registration date :

2011-09-19



They add a lot to life and lifetime.

75X11

Member





Number of posts

: 4453


Age

: 64


Registration date :

2013-03-10



---
Permissions in this forum:
You
cannot
reply to topics in this forum