Hello everyone, today I received from a buddy I met on the AFCA (Antique Fan Collectors Association) Forum a couple of pre-war radios one of them being a 1940 Fada Model 176 of which there seems to be very little in the way of information about them on the internet it seems, and the unit in question, I took it apart to see what all kinds of repairs it was going to need (it was clearly going to need a new cord because the original rubber cord was cut off and what was left of it was dry rotted) and I saw right away that the original electrolytic filter capacitor can was replaced at some point in its life, probably back in the 1960s because the replacement capacitors where axial leaded dry electrolytic capacitors that were mounted under the chassis and at that they were mounted in a rather sloppy manner (so sloppy that I wondered how on earth the radio even worked because one of the filter caps wasn't even soldered into place, it just sat there, and also one of the original paper coupling capacitors had one of its leads snapped off (also making me wonder how this thing even managed to work without any sort of electrical issues). Anyways the cabinet is in really nice shape and even still has the original wooded knobs yet intact, but the guts of the radio are not so much in very good shape.

Any help, tips or tricks would be appreciated.

-Levi

Sorry for no pictures, not sure how to use the file upload feature (thought I did but then it says Max. File size 0MB?! How is that possible?!)

CaptainClock

Member





Number of posts

: 29


Age

: 28


Registration date :

2017-07-13



Hello and welcome to TRF --at the top of each topic is a great tutorial on posting photos -PLEASE read it -it is very helpful


_________________
GARY
(Jukebox Man)

jukeboxman

Admin





Number of posts

: 115


Age

: 64


Registration date :

2011-11-04




CaptainClock

Member





Number of posts

: 29


Age

: 28


Registration date :

2017-07-13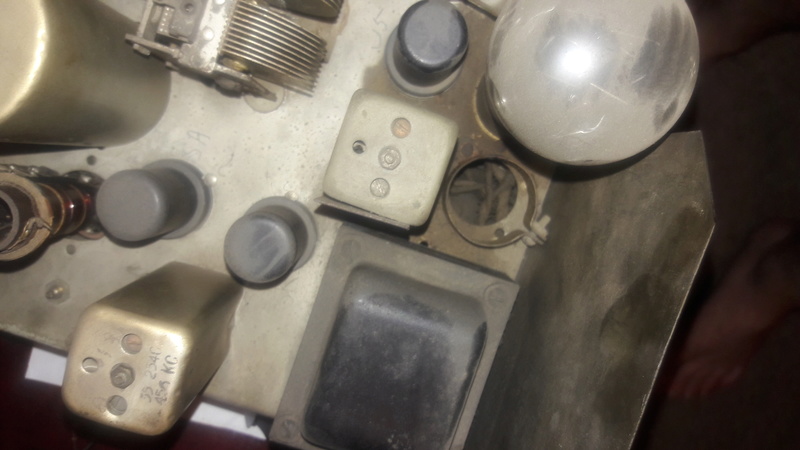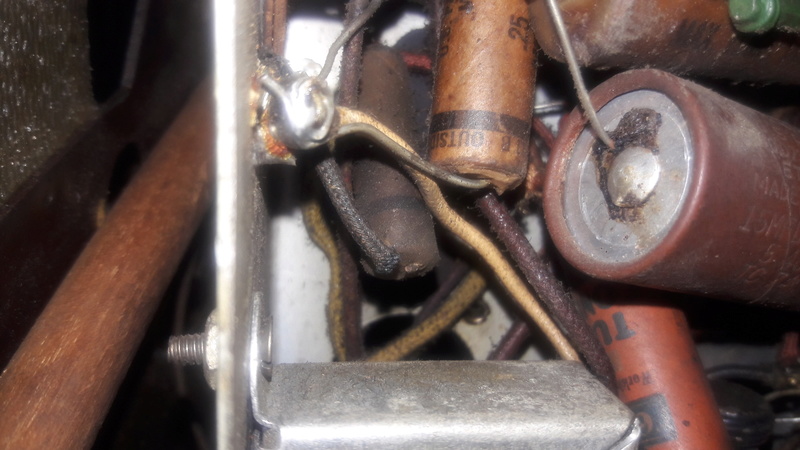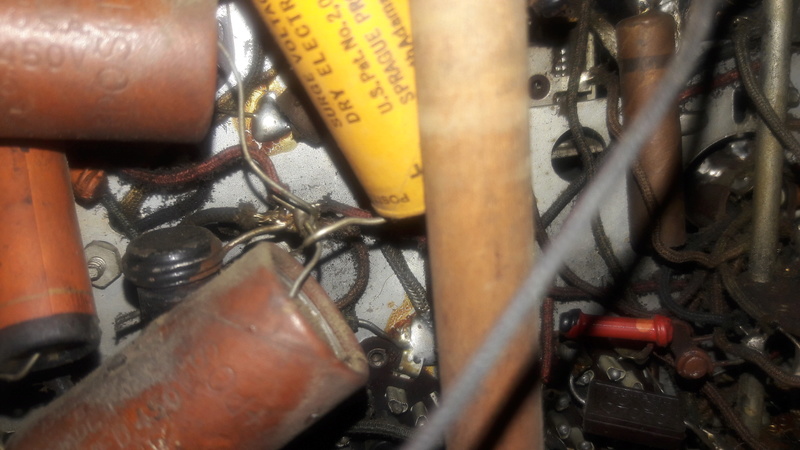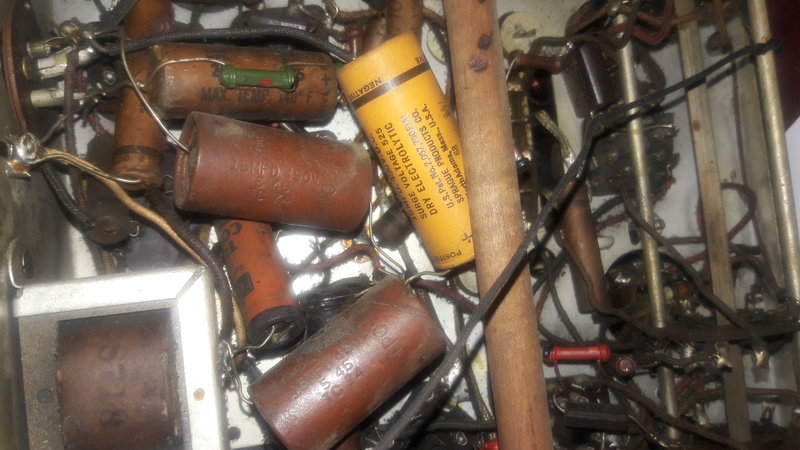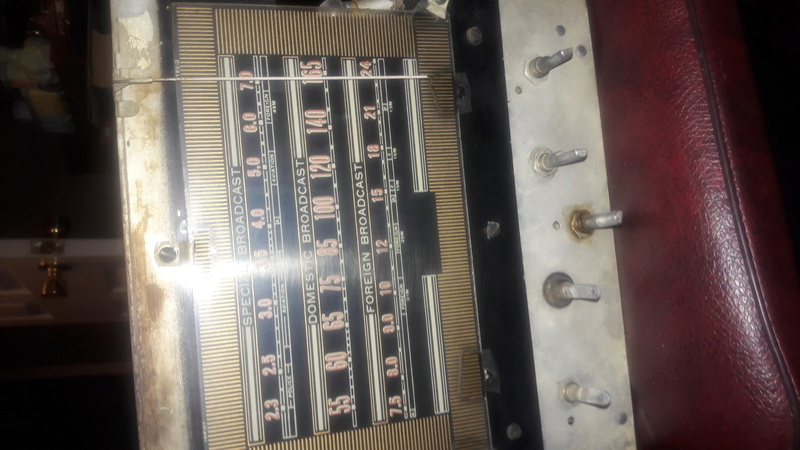 As you can see from the pictures this radio has lived a pretty rough life and has had some pretty bad repair jobs done to it over the years so I have a large task ahead of me.

CaptainClock

Member





Number of posts

: 29


Age

: 28


Registration date :

2017-07-13



Yes, It looks like you have a job ahead of you but I am sure you can handle it. You will need a good schematic to check against what you have as who knows what has been changed or if there are improperly installed components yet to be discovered. Luckily the new components are much smaller so it will be easy going back. Fada's are nice performing radio's so i'm sure you will be pleased when finished.

Tony V

Moderator





Number of posts

: 595


Age

: 48


Registration date :

2008-09-13



Thanks, The only schematic I could find was in the Rider's Manual, and that schematic is rather hard to read. Do you know if Sam's or Beitman's covered this radio or not?

Also I find that the adjustable loop antenna is a rather nice touch, kind of primative looking but does the job. Its kind of interesting that this radio has a knob adjustable loop antenna in it because the Germans did that in some of their radios back in the 1950s, with companies like Grundig and Saba for example.

CaptainClock

Member





Number of posts

: 29


Age

: 28


Registration date :

2017-07-13



OK so I've taken a look at the this Fada Radio more extensively today and it seems that the tuning capacitor and thus the tuning mechanism in general hangs up at about halfway down the dial, I tried lubricating the tuning capacitor's bearings but to no avail. when you turn it by hand from the "flywheel" of the tuning capacitor where the dial string threads through the lower you go with it the more resistance to turning the tuning capacitor gives, almost as if its got some bent fins but I looked at it carefully and it doesn't appear to have any bent fins so I'm not sure what's going on with it. It also acts almost like the dial string was restrung at some point in time but it wasn't restrung properly possibly.

any ideas or thoughts?

CaptainClock

Member





Number of posts

: 29


Age

: 28


Registration date :

2017-07-13




Similar topics
---
Permissions in this forum:
You
cannot
reply to topics in this forum