I thought some of you guys might enjoy it anyhow.

https://www.youtube.com/watch?v=EbrODAHYDso

WC
That is a load of nice trucks.
Is that pickup there at the last not very similar to the one you have mentioned before? Like a mid-'90's Ford F-150? I like all kinds of old trucks. I guess "Ford 600" or "F-600" is really similar to "Mack R-600" for a YouTube search function.

WC
That one looked like a late '80s model. It is in new shape though, isn't it?
It was nice.  And you are right, it is more '80's than '90's.  I should pay more attention.  There is a '66 F-250 Camper Special that runs around here that somebody has done a frame-off restoration on.  That is the most loaded Ford pickup of that vintage that I have ever seen.  I don't know if it was factory equipped like that or if somebody loaded it up during restoration.  Custom cab, 352, automatic, power steering and brakes, A/C, limited  slip rear end, the works.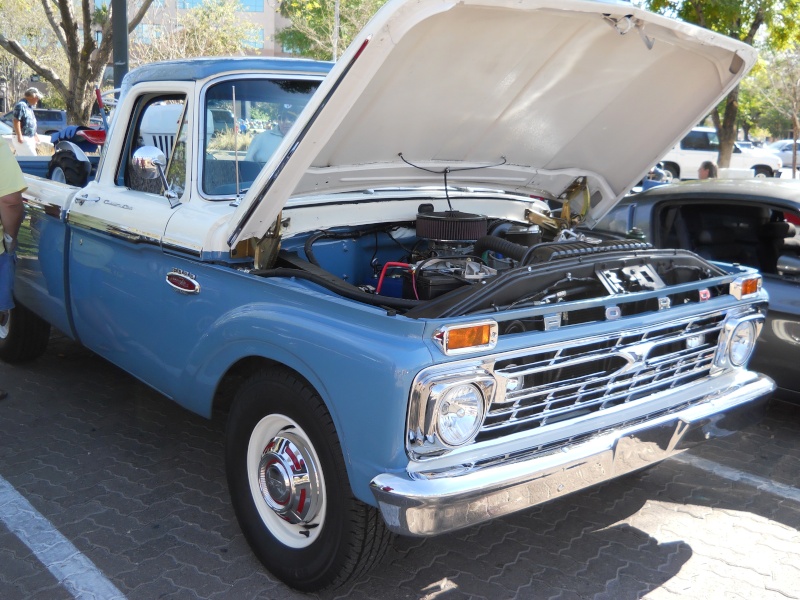 WC
Those Camper Specials were luxe units.
Somebody sure put a lot of time into this one. Ford did not put that good of a paint job on that truck when they built it. That is one of the nicest old pickups I have seen of any description. The only fault I could find with it is the air cleaner.

WC
Most of those trucks with that paint scheme were white and powder blue... With real powder! If you ran your hand along the white surfaces your hand would come up white, too! They made paint that drank wax, for users that wouldn't even wash them.


Similar topics
---
Permissions in this forum:
You
cannot
reply to topics in this forum